Deeeep.io Stonefish Guide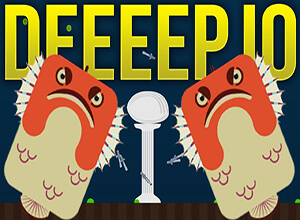 Deeeep.io Stonefish is a top-tier animal introduced with Sunfish in Deeeep.io. It evolves after Oarfish. It is equivalent to Sunfish, Giant Squid, Cachalot, Whale, Shark, Whale Shark, Orca, Marlin, and Polar Bear.
Appearance Of Deeeep.io Stonefish
The Deeeep.io Stonefish is mostly tanned and has an orange head with a very unsatisfied look on its face. The face is a reddish-orange color. The fins made of several spikes that have bluish stripes on them. This is the only evolution of Oarfish that cannot live in the deep. It loses oxygen while burrowing. Stonefish is a 10 tier animal. It does not evolve into any other animal as it is the topmost animal and it drops meat on death.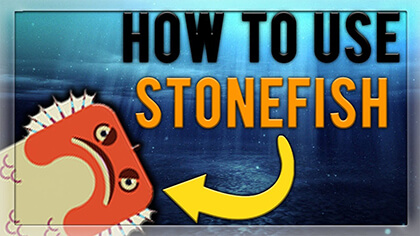 The Abilities Of Deeeep.io Stonefish
Deeeep.io Stonefish does not evolve into any other animals, as they are one of the latest animals. You are immune to poison as a stonefish. Any animal that touches you will be poisoned except animals that are immune to poison. You cannot eat your own barbs. You can burrow through the ground, islands, and glaciers. Staying still while underground, causes you to lose oxygen 300% slower. Clicking causes you to leave behind poisonous barbs when you boost. You always leave behind 3 barbs per boost and they always spawn horizontally. The suitable biomes for the stonefish are the ocean and the ocean surface.
The Diet Of Deeeepio Stonefish
The stonefish eats the following food:
• Barb
• Bird Poop
• Plankton
• Ice
• Volcano food
• Flappy duck
• Meat
They cannot hide as they are the topmost tier animal. Deeeep.io Stonefish is also a powerful animal that is sharp and fast as well. Deeeep.io Crocodile is one of the hardest hit animals in the Stonefish class.